Emergency Relief and Recovery Australian Wildlife
Raised:

$459,000.00
Goal:

$750,000.00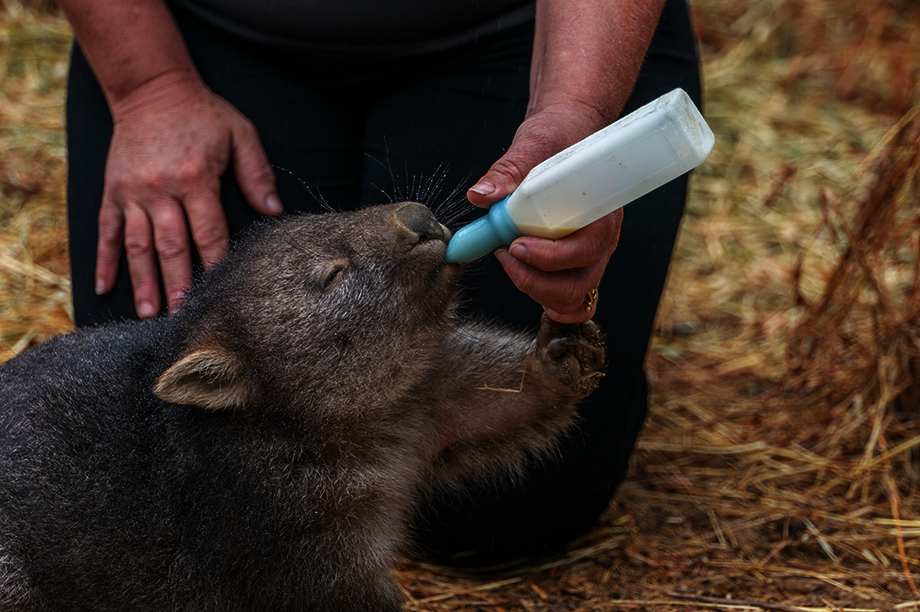 Summary
The ongoing bushfire emergency and severe drought in Australia is estimated to have taken 1 billion animal lives with more than 800 million of those in NSW where we rescue native species including koalas, gliders, wombats and bats. We need funds to support the rescued survivors and for the recovery efforts and also for our rescue systems and training programs which allow us to respond to more than 95,000 requests to provide assistance to injured, orphaned and displaced animals every year.
Challenge
The Australian Bushfire Disaster has cost an estimated 1 billion animal lives. We rescue the burnt, injured, sick, orphaned or displaced animals such as koalas, wombats, gliders. bats and many species of birds. The bushfires and drought have increased the demand for rescue help and we need financial support to be able to continue to provide a rapid and high quality response to help the animals in distress. We care for the animals until they can be released back to the wild.
Solution
When an animal is rescued it may require veterinary treatment, special food and life-saving medications. In some cases the animal will spend many months in care, this particularly true for orphaned animals such as koalas and wombat joeys. Our emergency rescue line, our rescue van, training and vaccination of our volunteers and often expensive rescue equipment are all critical parts of our rescue service that allows us to provide critical help to as many animals in distress as we can each year.
Long-Term Impact
Our work contributes to the conservation of many endemic and threatened or endangered species in Australia and rescuing and returning as many as possible back to the wild in turn ensures the health of our native forests, helps to maintain the balance in our ecosystems and contributes to the biodiversity of our natural environment.